Archive for the 'Storz Brewery' Category
The story that follows is a kind of sequel to the first story I did on Art Storz Jr., the beloved Omaha eccentric who had a magnificent obsession with his family dynasty and the mansion they built and that he tried to preserve as a lasting tribute.  That initial story is also posted on this site.  This follow up story was published in The Reader (www.thereader.com).  Art fought the good fight to retain the mansion but in the end he had to give it up.  The historic home was donated to Creighton University, which has since sold it to an Omaha couple who now reside in it and are restoring it. That would have made Art happy.
The Storz Saga: A Family Dynasty –  Their Mansion, the Brewery that Built It, the Man Who Loved It, a Legacy of Giving, the Loss of a Dream

©by Leo Adam Biga
Originally published in The Reader (www.thereader.com)

Once the centerpiece of an Omaha German-American family's brewing empire, the brawny Storz mansion at 3708 Farnam Street is the brewmeister house that beer built. Much like the Storz brewery ranked as a dominant family-run business for 90 years until sold by the clan in 1966 and shutting down five years later, the big gabled house was a high society icon during the 20th century but now, for the first time, it's fallen out of the family's hands.
This is a story about a house that defined an era in Omaha affluence and connoted the influence a family wielded in shaping the city. It is the tale of a magnificent obsession by one Art Storz, Jr., a third-generation heir and self-described black sheep of the family, who, with the aid of a gambling tycoon, warded off creditors in trying to make the house a brick-and-mortar tribute to the Storz heritage. It is a story of industry, intrigue, money, love, fear, desire, loss and legacy played out in public and private arenas.
A fitting symbol for a family enriched by their conspicuous manufacturing success and openhanded with their generous community support, the 27-room residence was built from 1904 to 1907 to the scale and opulence of the area's affluent Gold Coast standards by Storz Brewing Co. founder Gottlieb Storz. The German emigre, an honored citizen in his native Benningenam, worked as a brewmaster before starting the company that bore his name at age 24. Boasting a third-floor ballroom serviced by an elevator, a sun room patterned after the solarium aboard the Bremen oceanliner, a music room, servants quarters, a grand foyer and a richly appointed decor featuring mosaic-tiled fireplaces, quarter sawn oak woodwork and stained glass windows, the mansion was designed by architects George Fisher and Harry Lawrie in the Jacobethan Revival style. The exterior includes relief panels displaying key ingredients in the brewer's art: barley, hops, grain. A carriage house adjoins the mansion.
Guests were, by definition, members of the social elite and therefore feted in the Victorian era's rich style. Family lore has it that as children Fred and Adele Astaire, son and daughter of Fritz Austerlitz, Storz Brewing Co. employee, often whirled around the ballroom at parties and recitals. Holidays were marked by extravagant celebrations and decorations. The house, which outside the Joslyn Castle has few local counterparts in its old-style grandiosity, is on the National Register of Historic Places. Preservation Magazine once featured it in a spread. "They're not going to be building houses like that anymore," said Art Storz, Jr., 82, the last member of the family to occupy it.
After the family patriarch, Gottlieb, died in 1939, the mansion was home to one of four sons, Arthur C. Storz, Sr., and his family. During his reign as master of the manor, Arthur, Sr., a brewery VP and president, made the home into what Art Storz, Jr., the eldest of Arthur's two sons, called "a showplace." A combination bon vivant and man's man, Arthur C. Storz was a race car driver and World War I aviator, a rugged outdoorsman, an amateur gourmand, an astute business executive and a classic hail fellow-well met chap. He hosted lavish black-tie bashes, trimmed with elegant place-settings and floral arrangements, for an eclectic and gilded circle of friends.
For special occasions, the house was transformed into giant set pieces, once as a replica of a showboat and another time as an airplane. "They were just fantastic parties," Art recalled. His father imported finely-trained German chefs and butlers to head the domestic staff. Art likes painting his folks as common people, saying, "My mother and dad were not ostentatious. If any of us kids would of showed any inkling of that, I think they would have kicked our butts." Still, their privileged lifestyle set them apart. Art and his brother Bob actually grew up in a Field Club area home with an indoor boxing ring, rifle range and pool room.
A meticulous person who demanded order in everything he did, the old man ruled with an iron hand at home and at work. One who never suffered fools gladly, he could reduce anyone to putty with his withering stare and sharp tongue. "My dad scared a lot of people. He was a tough guy. He'd rip ya, but once it was all over, it was done. He'd never hold a grudge," Art said. Expressions of affection were rare. "My dad knew the word love but he didn't use it."
With his charisma and connections the senior Storz became a powerful civilian advocate for the U.S. Air Force and the airline industry, using his abode and his storied hunting sanctuary, Ducklore Lodge, near Lisco, Neb., to court military brass, industry titans, politicos, celebrities and assorted movers-and-shakers. Among the who's-who attending Storz sprees were cinema star Jimmy Stewart, a former flyer himself, broadcasting personality Arthur Godfrey, SAC commander Gen. Curtis LeMay, wartime hero Jimmy Doolittle, WWI ace and race car legend Eddie Rickenbacker, whom Arthur Sr. flew with and raced against, and various big-wigs, including Omaha moguls Peter Kiewit, W. Dale Clark and Leo A. Daly.
In son Art's opinion, the mansion may be without peer locally as a historic residence: "I doubt if any home in Omaha can even come close to it as far as history and the significant people that have been in and out of there over the years."
 Arthur C. Storz Jr. or as I knew him, Art Storz Jr.
The same was true at the handsomely outfitted Ducklore refuge, where Arthur Sr. hosted everyone from Hollywood legends Wallace Beery and Robert Taylor to Air Force top dogs to the heads of General Motors and Union Pacific. But the place was not just reserved for blue bloods. Enlisted men were welcome there along with Storz employees. An annual Storz-led Armistice Day celebration in nearby Lisco fed and entertained thousands.
Also a strong advocate for the city and state, Arthur Sr. is credited with influencing the placement of the Strategic Air Command at Offutt Air Force Base as a player in the Air Force Association and steering the early growth of Eppley Airfield as Omaha Airport Authority chairman. His staunch support of air power netted him the Exceptional Service Award, the highest civilian citation the Air Force bestows. With Arthur Sr.'s death in 1978, his son Art said Omaha "lost a real champion for this area."
Two of Arthur Sr.'s brothers and Art's uncles made names for themselves, too. Adolph, who headed the United States Brewers Foundation, was a noted breeder and exhibitor of show horses. Through his two marriages he merged the Storz' with two other preeminent American families, the Haydens, owners of the former Hayden Brothers Department Store, and the Anheusers, of the St. Louis brewing company fame.
Ducklore Lodge
Robert Herman Storz's many interests included raising prized cattle, serving on such community boards as the Chamber of Commerce and Ak-Sar-Ben, spearheading the building of Clarkson Hospital and the development of Memorial Park, whose dedication President Harry S. Truman attended, and donating millions to the Joslyn Art Museum and Omaha Community Playhouse. Also a media baron, in 1949 he joined his son Todd in purchasing Omaha radio station KOWH, which anchored Storz Broadcasting Co., a chain of radio stations Robert Herman Storz became president of after the tragic 1964 death of his son, at age 39, of a cerebral hemorrhage.
As a long-standing family brewing dynasty, the Storz' moved easily in the high society echelons of the brew world, where many German emigres made their fortunes. While the families socialized together, their empires engaged in fierce  fights for consumer preference. "My folks were very close with the Coors', the Metz's, the Millers, the Strohs and others," said Art, "but they were awful competitive, too." At its peak, he said, Storz didn't take a back seat to anyone. "We were an old-line company. We'd been successful, like the other companies, in selling the family name and been a leader for year after year after year."
Art Storz, Jr. assumed his role in the brewery in the 1950s, directing its marketing and advertising. After its sale and the death of his parents, he dedicated his life to preserving the mansion. His late brother, Robert Hart Storz, was also a brewery executive. When World War II erupted each brother, like their father before them, became a flyer in the service of their country. But where Bob served with distinction, leading the famed 1943 raid on the Romanian Ploesti oil fields, Art got dressed-down for a stupid stunt. It would always be that way — with Bob, the dashing chip-off-the-old-block, seemingly doing no wrong and Art, the insecure one, never measuring up to their father's "stringent yardstick."
Besides making the house his residence, Art rented it out for receptions, gave tours and led an effort to turn the residence into a museum. His life there was a contradiction. Amid all the opulence, he lived austerely after renouncing his inheritance in a dispute with family members over the disposition of the home. He handled much of the house's and property's upkeep himself. He had no car. He dressed like a handyman, preferring corduroys, jeans or shorts, a t-shirt and a cap. Despite acute shyness, he often opened the home to guests and visitors.
Despite his near pauper status the Storz name gained him entry into powerbroker circles. While unable to raise sufficient funds for the house's restoration or rebirth, he did make it a kind of living-working museum by keeping its possessions largely intact and displaying memorabilia relating to his father's exploits. Eventually, he ran into financial difficulty, owing some $70,000 in back taxes, and came close to losing it all in the late '80s, but was bailed out by a family friend, Michael Gaughan, the son of Art's former Creighton Prep-Creighton University classmate, Jackie Gaughan, who made millions as a Nevada casino-hotel owner. The younger Gaughan, also a well-monied Las Vegas casino-hotel magnate, paid the back taxes, bought the property and subsidized its upkeep. In an oft-quoted assessment of why he intervened Gaughan, who once worked at the brewery, said it wasn't so much historic preservation as it was "to preserve Art" (Storz).
When, last June, Art took a bad fall at home, breaking a hip, his nieces convinced him it was no longer safe for him to be cooped-up all alone in such a massive place — there had been break-ins and items stolen — and moved him into the Westgate assisted living facility, where he remains today. He resisted the move. He wanted to return home. But since he was a tenant, not a title-holder, he had little say.
Meanwhile, the house he made into a shrine was donated to Creighton by its owner and his benefactor — CU alumnus Michael Gaughan. The university has not announced plans for the house, although it will likely host tony alumni affairs. Family members offered up a variety of objects and furnishings from the house in an estate sale last December at Collectors Choice. Storz, who hates being separated from the place he fought very public battles over, is upset with himself for not securing it as a permanent memorial to his family and their deeds.
"I saw this coming," he said. "I get pretty down on myself over the home because I feel I didn't do the job I should have done. I was in over my head with this thing, but I couldn't walk away. I was in love with the whole damn place. And, well, now I guess Creighton's paying the bills." His mind often rehashes his fight to hang-on to the home. "I think it was kind of crazy, you know, trying to do what I was doing because I didn't have this," he said, rubbing his fingers together to indicate money. "I let my love get involved with it. It hurt me, too, boy. I feel bad because a lot of people helped financially, none more than the Gaughans, and I failed."
Hardly a failure. After all, it still stands as a proud symbol. Since moving he's received an outpouring of notes and cards from people expressing cherished memories of the home and admiration for his fight to save it.
As for the home itself, he hopes something of the Storz legacy is "retained" in whatever new life Creighton decides for it and that, under no circumstances, it be converted into a frat house, the fate of another vintage Storz mansion, at 40th and Dewey, also owned by Creighton. A third old Storz dwelling, at 39th and Harney, has found new life as the Renaissance Mansion. Two other Storz homes were long ago razed by the University of Nebraska at Omaha to accommodate parking and new construction on campus.
During his travails to retain the house Storz was dogged by the irony that he, of all his polished relations, should be carrying the Storz banner given youthful indiscretions that brought unwanted attention to the family.
There was the "buzz job" he pulled during World War II when, as an Air Force pilot he flew his Flying Fortress low over a wide swath of Omaha, just for the thrill of "showing off." At one point he maneuvered the four-engine B-17 bomber close to the old Blackstone Hotel, right across from the mansion, swooped by the spires of St. Cecilia Cathedral and roared over the homes of an uncle and aunt. A general panic ensued and, once his superiors got wind of it, he was court-martialed, never rising above the rank of captain.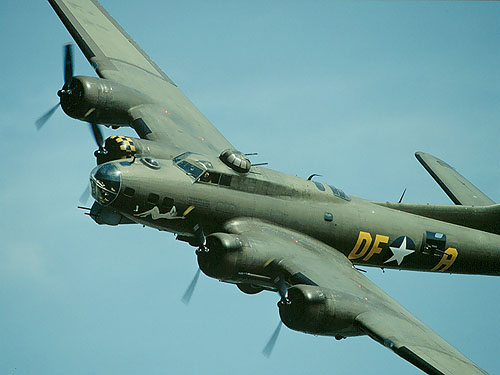 There was also his penchant for speeding in cars. "I was a rebel," Art said of his heller days. "I took some tremendous chances." Then, in the early '50s, a breech-of-promise suit surfaced weeks after his only marriage, which ended in divorce. His wife, a member of a Nebraska ranching family, got custody of their two kids. He's had little contact with them over the years, especially after fighting-off his adult children's attempts to claim the house in the '80s.
Being a Storz has often been a burden.
"I felt terribly intimidated by it all," he said. It didn't help that his milquetoast personality was no match for his father's and uncles' domineering presence and the looming shadows they cast. "I've always been very insecure because I've known there's no way I was ever going to walk in any of my family's footprints," he said from the one-room apartment he's turned into a mini-Storz hall of fame at the Westgate care center he resides in. "I just wasn't cut out to be what they were. My family left some big footprints, you know." They were, he said sheepishly, "a hard act to follow."
Still, his devotion to his family never wavered. Perhaps it was his desire to still measure up in his father's eyes, but he wanted the Storz' many contributions to the community remembered. In a sense, they are. The Storz Expressway is named after his father and everything from a hospital wing to a museum gallery is named in honor of his uncle, Robert Herman Storz, and his wife Mildred, whose $1 million gift renovated the Joslyn fountain court.
"Our family played such a prominent role," Storz said. "When you think of the economic contributions Storz Brewing alone meant and then how my family always got involved in so many civic things, I think we're an awful important part of this area. It makes me proud." The family keeps giving, too. The Robert Herman Storz Foundation, with assets of more than $7 million, supports a wide range of community organizations.
The thriving business that provided the capital to pay for the Farnam Street Storz mansion along with the other palatial Storz estates, and that made possible the family's well-known civic philanthropy is largely unknown today except by oldsters. Only the red brick smokestack and a scattering of buildings, now in disrepair, still stand as reminders of this industrial juggernaut. Spread-out over a multi-acre site along North 16th Street, the Storz Brewing Co., which operated from 1876 to 1966 under family ownership, employed anywhere from 300 to 500 workers and produced more than 350,000 barrels of beer a year. A strong regional and select national brand in Nebraska, the Midwest and on Air Force bases (courtesy the family's Air Force ties) Storz was the most prominent player in what was once a booming local brewing scene and a name that prompted strong loyalty among consumers.
Its state-of-the-art production and packaging operation, occupying more than 15 buildings, featured spotless red tiled floors and walls, burnished stainless steel and copper fixtures, millions of dollars worth of gleaming equipment, ranging from mashers and brew tubs to bottling and labeling machines, along with massive cellars for storing beer and huge garages for sheltering and maintaining the company's large fleet of delivery trucks.
Railroad tracks ran right up to the back of one building to allow for direct box car access — with imported hops, barley and grain off-loaded and cases of beer on-loaded. A hospitality room, patterned after a brewhause and hunting lodge and adorned with the stuffed heads of big game bagged by Arthur C. Storz, treated employees and customers alike to food and beverages. A Storz-owned tavern, one of many the brewery had, was adjacent to the plant.
The whole works ran with the Prussian-like precision and efficiency demanded by the Storz', who oversaw every step. To assure quality, early brewmasters were brought over from Germany, where Gottlieb himself learned the brewing arts, and later brewmasters trained under their fathers. It was, as Art likes to put it, "a class deal. Everything was immaculate. All I can say is is that everything was of the finest quality. We had a top-level operation."
That quality extended to Storz marketing-advertising campaigns, which spared no expense in using the finest materials and devising the most discriminating images for positioning its beer as the purest brew around. Outdoors themes became a Storz trademark. A classic ad pictured snow-capped mountain peaks and green Douglas firs in the background as cowboys on horseback ford an icy-cold river and make their way to a big frothy mug of Storz beer in the foreground with the pitch — "Refreshing as the whole outdoors…take some home for your weekend pleasure" — scripted below the idyllic scene.
A cursory web search finds Storz memorabilia bringing prices comparable to bigger brand names. "It says to me we did things very well," Art said. "Our material never looked ma-and-pa. It held its own against anybody." He has the awards to prove it. Storz also got in on the ground floor of tying their product to sports, as the company hired gridiron legend Red Grange and diamond legend Leo Durocher as spokesmen for early network telecasts of NFL football and major league baseball, respectively, that Storz helped sponsor.
Almost from the start, the brewery enjoyed fat times. Then, when Prohibition went into effect in 1920, lean times hit. The company laid off much of its work force but unlike other breweries continued operating, making near beer, ginger ale, soft drinks and ice. When Prohibition was repealed in 1933, Storz picked up where it had left off. Over the years the Omaha-brew won medals in Paris and Brussels and gained increased market shares.
By the early 1960s Storz controlled 51 percent of the Nebraska market, outselling all its competitors combined. It finally met its match when national brewers began selectively underpricing their beer in Storz home markets.
"The national brewers never could make any inroads in our markets, but then they started playing dirty," Art said. "It was pretty obvious they were trying to get us. That always burned me up, too. I will always wonder how they got away with that. That had to be a bitter pill for my dad. My father had great love for the business and he wouldn't have sold unless" declining profits and rising expenses forced his hand.
In 1966 Arthur Sr. and one of his brothers, who together owned all the stock, sold the brewery to Iowa Business Investment Corp., a consortium of Iowa investors that then leased the operation to Grain Belt Breweries of Minneapolis, under whose management the brewery lasted a few more years before finally closing for good in 1972. The former brewery buildings have found some reuse in the years since.
Art rues that he and his brother Bob "never had the opportunity to carry-on the family business." Art tried getting his father to meet the nationals "head-on, but he wouldn't go for that," opting instead to sell rather than fight. Art used to visit the old brewery site, but it's too painful for him to see the ruins left behind.
"I could cry when I look at it now. It's all torn to hell. My family worked very hard to make the Storz name whatever people think of it today. My family was one of Omaha's very few industrialists. We made our own product and we marketed it successfully against the biggest names in the land." As for the imposing family mansion that sits empty and that no he longer has a key to, he said, "I would have gone to hell for this house. I know it sounds crazy, but I would have died for this house. It was a love affair."
Related Articles
Categories:

Advertising, Art Storz, Business, Entrepreneurial, Family, Military, Omaha, Personalities-Characters, Storz Brewery, Writing
Advertising, Art Storz, Brewers, Business, Entrepreneurial, Family, History, Military, Omaha, Storz Brewery
The late Art Storz Jr. was a strange, lovely man whose fierce devotion to his family and to their legacy as successful beer brewers, as civic leaders, as philanthropists, knew no end.  He was a mass of contradictions.  Generous to a fault.  Shy, unassuming, and eccentric to the end.  Getting him to give me an interview the first time was like pulling teeth, and then when he did what should have taken an hour or two became a marathon session of three or four hours, followed by another, before he finally got comfortable with me.  The following story, which appeared in the New Horizons, was the first I wrote about him.  I did a subsequent piece, which I have also posted. The mansion in the headline or title of the story offered here really was Art's magnificent obsession.  He finally did have to leave there for a nursing home, where I visited Art a few years ago.  He was as sweet and squirrelly as ever.  A little broken-hearted, too. He's gone now but hardly forgotten.  He will always remain one of the most unforgettable characters in my life.
Arthur C. Storz Jr. or as I knew him, Art Storz Jr.
The Magnificent Obsession of Art Storz Jr., the Old Man and the Mansion
©by Leo Adam Biga
Originally published in the New Horizons
First-time visitors to the historic Storz mansion are unsure what to make of the shy, self-effacing old man greeting them at the front door.  In his ball cap, T-shirt, baggy trousers and sneakers, he might be mistaken for hired help or an overripe guest when actually he's a reluctant heir to the Storz Brewing Co. fortune.
The 77-year-old eccentric is Art Storz.  He lives austerely in the brawny, brick Farnam Street mansion that his beer baron grandfather, Gottlieb, had built in 1907.  While the sole occupant of the imposing, gabled, gargoyle-adorned home on Omaha's fabled Gold Coast, he's never quite alone there.  Not with a well of precious memories to tap.  Memories of a golden bygone era that, for him, is never far away or forgotten.
Anyone familiar with his oft-troubled past must find it ironic that this one-time "heller" ended up master of the mansion after committing some highly publicized indiscretions.  The most infamous episode came in 1943 when, as a U.S. Army Air Forces pilot, he guided his four-engine Flying Fortress dangerously low over a wide swath of Omaha for the thrill of "buzzing" his hometown.
During the brazen stunt, which he describes today with both sheepish regret and cockeyed pride, he used St. Cecilia Cathedral's spires as pylons to angle the massive B-17 bomber right past the  Blackstone Hotel and over the mansion.  Then he repeated the maneuver.  The sight and roar of a low flying bomber caused a minor panic, including a stampede of pedestrians and rash of auto pile-ups.
"Thank God nobody got hurt," he said in a recent interview at the opulent mansion.  "If I would of ever hit anything, I'd of wiped out things for blocks.  I could have killed a lot of people.  I think I was a good enough pilot that I didn't have to worry about that, but it's easy to say that now."
Amazingly, after causing all that commotion mid-town he headed west to "buzz" the homes of an uncle and aunt.  "My uncle was shaving with a straight-edge razor when I went through his backyard.  He damn near became Robert "Van Gogh" Storz because he nearly clipped off his ear," the nephew recalls impishly, adding that his aunt, who liked imbibing, was so shaken that she "was fishin' bottles out of the chandeliers."
The stunt got him in hot water with civilian and military officials and he was ultimately given a general court-martial.  He remained in the service, but never went overseas and never rose beyond the rank of captain during a 29-year Air Force reserve career.  His punishment might have been more severe if not for his late father, Arthur C. Storz, a former flier and well-connected aviation supporter.
It was a scandal the family found hard living down.  There were to be others, including a divorce. Always, Storz most acutely felt the disapproval of his father, a stern family brewing chief and taskmaster.  "My dad used to like to put me down because I was kind of the Peck's Bad Boy of the family," he said.  "But I deserved to be put down.  I was an embarrassment to the family – and he didn't like it.  And he didn't let me forget it.  He really was a good guy, but boy, was he tough.  He'd really take it out on you if you got out of line.  He had a stringent yardstick."
Storz also lived in the shadow of his younger brother, Robert Hart Storz, an Abel to his Cain and the apple of their father's eye.  Art suffered by comparison.  Where he was a self-described "rebel," Bob was a model citizen.  Where he disgraced his uniform, Bob was a decorated hero.  Where he was barely tolerated at the brewery, Bob was made a top executive.
Controversy followed Art in later years too, most notably in the battle he waged in the 1980s to hold onto the mansion in the wake of foreclosure proceedings.  Despite his black sheep image, he has a genuine personal stake in the Storz success story.  He was, after all, the brewery's advertising director during some of its fattest years – designing multi-media campaigns that won numerous awards, even if his father discounted them.
Inside the 27-room home today, he's surrounded by mementos that recall an era when his family's empire still reigned – before national brewers' predatory pricing strategies forced the sale of the company in 1966.  "It was like cutting my heart out when Storz Brewing Co. was sold," he said, "because I'd always hoped my brother and I would get a chance to run it.  I loved the brewing business."
For three-quarters of a century Storz beer dominated the Nebraska market, flowing from taps like pure gold.  At peak capacity, the firm's north
Omaha plant employed hundreds of workers, ferrying its own fleet of refrigerated box cars and trucks. The Storz name carried enough clout to open doors and get things done.
Storz likes nothing better than immersing himself in such sweet remembrances of things past.  Of rich old times at the mansion – when the family entertained on a grand scale with lavish parties, fancy balls and sumptuous feasts.  When prominent industrialists, politicians, military officials and screen idols were feted there and well-trained servants manned each of its three floors.  When it wasn't just a home, but a showplace.  If its walls could only talk, oh, the stories they might tell.  Of back room business deals and garden romances.  Of juicy gossip and heated debate.  Of late nights filled with music, laughter and lively conversation.
Fortunately, Storz is around to serve as storyteller and guide, even if it comes hard for someone so shy. He's never been comfortable being the son of industrial titans and society mavens.
"I was terribly intimidated by it all.  My family left some big footprints and I've always been very insecure because I've known I was never going to walk in any of their footsteps.  I just wasn't cut out to be what they were."
To avoid meeting people he'd make himself scarce at social functions.  "It was so painful for me that I would take a powder.  My brother and sister were just the opposite.  They were polished and self-assured.  I never had that.  I just always felt very inadequate.  And I still deal with that to this day."
Yet for all his insecurity, he loves showing off the home.  It's held special meaning for him as long as he can remember.  After his grandparents' deaths, he moved there with his siblings and parents in 1939. He's lived there continuously since the mid-'50s.  His father died at home in 1978, and his mother, Margaret, lived there until shortly before her death in 1981.  He helped care for his parents in their final years.  Near the end, his father finally uttered the words he'd always craved:  "He said, 'Art, I love you,' and he kissed me on the side of the face.  I always knew he loved me, I'd just never heard him say it," he emotionally recalls.
A promise he made to himself in 1981– to stay in the home and care for it – still drives him today.   His fondness for it runs so deep that he's risked everything to save it.  He nearly lost it several times in the face of legal challenges and financial crises.  His fight to retain the home even pitted him against family members.  What made him persevere and pay such a steep personal price?
"It's been a love affair," he said.  "It really is a deep feeling of love for the place and for the history of the Storz family.  I doubt if any home in Omaha can even come close to it as far as its history and as far as the significant people that have been in and out of here.  There's too much history here for me to walk away…I'd go to hell for this house today.  I would give up anything for it – anything.  I'd even give up my life."
Some say it is his life.  When people arrive for tours, his dour demeanor visibly changes.  His eyes brighten, voice lightens, posture straightens and step quickens as he swells with pride at the prospect of telling the Storz saga again.  And what a saga it is.  A dynasty marked by entrepreneurial spirit, philanthropic generosity, civic boosterism, visionary deeds and fabulous bashes.
Gilded memories are among the few luxuries Storz has allowed himself since renouncing his inheritance during a 1981estate dispute with his siblings.  Aside from straining his relationship with his brother and sister, he said, "That wasn't hard, because money's never been important to me.  What hurt really bad was when my kids got control of the money and tried selling me down the river."  He alludes to when his two adult children, from whom he's now estranged, tried ousting him from the home.
Since the early '80s he's subsisted almost entirely on his monthly Social Security check, a small pension and the largess of friends.  He has no car and can often be found pounding the pavement many blocks from home.  Except for a part-time helper, he maintains the extensive, well-manicured grounds himself. While recent hernia surgery has slowed him, his passion for the home and its vibrant history remains unabated.
Only with the help of friends has he nourished his dream for the mansion.  A dream for this Omaha landmark and National Register of Historic Places designee to be preserved as a museum and lasting monument to the Storz legacy.
He has indeed made the home a kind of shrine to his family's storied past.  Throughout are displayed photos, paintings, letters, awards and assorted other memorabilia that document far-ranging  activities and accomplishments.
He's turned a basement room into "The Eagle's Nest."  There, framed photos and newspaper clippings salute his father's prominent role in aviation, which had its beginnings in World War I flying alongside ace Eddie Rickenbacker.  Over the years, the elder Storz kept in touch with the flying fraternity and keenly followed aviation advances.  As WWII dawned, he counted among his close friends such Air Force luminaries as Gen. James "Jimmy" Doolittle,  Gen. Curtis LeMay and Brig. Gen. James Stewart, the late beloved actor.  During the Cold War, he played a key role in selling top military brass on the idea of locating the Strategic Air Command here and he spearheaded the development of Eppley Airfield.  He was awarded the military's highest civilian honors.
Another passion of Papa Storz's was the great outdoors, and his son has converted a basement room into a mini-"Ducklore Lodge" – the family's beloved hunting resort near Lisco, Neb. – whose walls practically sag from the weight of so many trophy fish and fowl the old man hooked and bagged.  Family brewing patriarch Gottlieb Storz built the home and two equally impressive family palaces nearby as conspicuous symbols of Storz success.  Edifices to the American Dream made good.   While all three homes survive, only the Farnam mansion remains in the family.  Nothing was spared in its design or construction, which took three years.  Much of it appears as it did in its heyday.   A glaring exception is the interior's painted-over walls and ceilings, which obscure their original quarter-sawn oak finish.  Storz one day hopes to have the paint stripped and the wood restored, but that project – like others on hold – awaits needed funding.
The mansion's Old World craftsmanship survives in leaded-glass doors, stained-glass windows, Tiffany lamps, ornately carved woodwork, mosaic tile fireplaces, exquisite murals and countless other fine details.  The pale brick facade includes limestone panel carvings depicting the stuff of the brewmaster's art – barley, hops, corn.
The third-floor ballroom, where the legendary Fred and Adele Astaire began dancing, is off-limits while awaiting renovation.  The main-floor solarium is a sublime replica of the sun room aboard the famed Bremen oceanliner his grandparents sailed on.  The study, music room, parlor and dining room are arranged and decorated in period detail.
Storz can offer insights about every room, antique and feature and  recall anecdotes of stars (Wallace Beery, Robert Taylor, Arthur Godfrey) and dignitaries (Doolittle, LeMay) who dined there.
Those close to him agree his near obsession with the home is a Prodigal Son's symbolic attempt to win his father's approval.  Storz himself said hopefully:  "I think my father would probably say, 'Art, you did a helluva job.' I think he really would be proud of me."
The demands of maintaining an elaborate old home have strained his own meager finances and those of the Storz Preservation Foundation he created in 1982.  Things have gotten so tight at times that the utilities have been shut off.   "I was in some terrible messes," he recalls.  "I was totally broke once, and I was petrified."  When he first took on the project, friends and family members considered it Art's latest folly.  "I felt that way, yes," said his brother.  "I felt it was too much.  There was too much involved to preserve it."
Art said he was tempted to sell the home – "to take the money and run" – rather than keep it.  "The reason I wanted to run is because I was afraid I would embarrass the family name.  I really couldn't visualize managing this operation.  It's a helluva big job.  I knew it was going to cost a lot of money.  And I thought, 'Where the hell is it going to come from?'"
But he stubbornly stayed on.  "I never did run because the love's too great," he said.  He takes satisfaction in the fact he eventually kept the mansion despite the many hurdles, long odds and nagging doubts. "I gave it everything I had – my heart and soul – because I love the place.  I think I've really been tested. There were times when it felt like I'd been in the ring with Muhammad Ali.  I hung in even when I was whipped."His brother, with whom he's grown close again, has come to respect his devotion:  "I give him credit.  I don't know how he did it.  I have admiration for him.  He loves that house.  It's a love affair – it really is."
Others still marvel he pulled it off:  "I was afraid he was going to lose the whole shootin' match and end up on his rear out in the cold," said Omahan Dick Deaver, a fellow flier and lifelong friend.  "I give him credit for seeing it through."
The constant struggle did take its toll.  As Art explains, "The pressure was just tremendous.  That kind of stress had a disastrous effect on me.  I got really depressed.   I was just browbeat so bad that I didn't even want to be around anybody.  I let the place go.   And I hate to even admit this, but I got suicidal."  He purchased a gun for the deed.  "I was really going to knock myself off,  but I never could pull the trigger," he said.  Storz, who still suffers from depression, adds, "I'd rather take a good whippin' physically then take one that emotionally tears you into little pieces."  In the end, he couldn't bear disgracing his family that way.  Besides, he still had his mission – the home.
Retired Omaha World-Herald reporter Howard Silber, who's known Storz for years, said, "I don't think he'd be alive today if it weren't for that mission and that zeal.  He lives for that."
Storz survived his darkest days with the aid of friends.  "When I look back and think about the people who helped me, I just thank God I had friends like that.   I'll never forget what they did for me.  And don't think it wasn't hard for me to accept. I feel a great debt."
His lowest point came in 1988 when, due to delinquent property tax payments totaling more than $73,000, the home was auctioned off at a forced sheriff's sale.  It was purchased by a bidder who planned turning it into a restaurant.  A judge gave Storz two years to redeem the taxes and allowed him to remain in the home.  When an effort to raise the needed money failed, things looked bleak.  With the deadline only weeks off, a father-son tandem of Las Vegas gambling magnates came to the rescue.  The father, Jackie Gaughan, was a classmate of Storz's at Creighton University, and when he heard his old chum was in trouble he enlisted his son Michael's support.  Once the taxes were paid and the home reclaimed, Michael Gaughan became its legal owner and Storz its chief trustee.  A trust fund helps defray the property's operating costs and taxes.
"If the Gaughans hadn't bailed me out, I would have gone down," said Storz.  "They were my biggest benefactors."  He's also grateful to the local media for its sympathetic coverage of his plight.  "The media made me sort of like David and the people trying to knock me out like Goliath," he said.  That depiction suits him fine.   "I'm a staunch competitor.  I would never quit."
Even with the home's immediate future secured, he frets what will happen after he dies.  "I've got 16 years here of fighting for my life and I don't want to lose it now.  Everything I've done has come from my heart. When I'm gone I hope somebody says, 'Well, he's carried it far enough – it should be kept intact.'"
Related Articles