Archive for the 'Dick Cavett' Category
Nebraska and hilarity are not exactly synonomous but this nondescript fly-over state best known for its wide open horizons, abundant corn crops, tasty beef, and winning football has given the world more than its share of funny men and women.  Start with silent comedian Harold Lloyd.  Two of television's best comic minds and most iconic talk show hosts, Johnny Carson and Dick Cavett, came from Nebraska.  Comedic actresses Sandy Dennis and Swoosie Kurtz called Nebraska home.  Cinema satirists par excellance Alexander Payne and Joan Micklin Silver are natives.  Stand-up Skip Stephenson came from here.  Comedy performer and writer Pat Hazell, too.  Humorist and author Roger Welsch is a Nebraskan through and through.  Author Richard Dooling and political cartoonist Jeffrey Koterba are Omaha natives known for their sharp wit.  Once you know this comic progeny then the idea of a Great American Comedy Festival in Norfolk, Neb. of all places no longer seems so strange, expecially when you consider it's the hometown of the late great Johnny Carson and the festival is an annual homage to him held in, what else, the Johnny Carson Theater.  Each year the festival, which is part competition, part workshop, and part roast, presents the Johnny Carson Comedy Legend Award.  Up-and-coming stand-up comics from around the country compete for cash prizes.  This year's festival headliner is Paula Poundstone.  The 2012 Legend recipient is Jimmie Walker, though dubbing him a legend seems like quite a stretch to me.   Past Legend honoree Dick Cavett, who definitely meets that definition, is hosting a comedy magic show.  It's great having Cavett involved because of the close relationship he enjoyed with Carson.  The following story for The Reader (www.thereader.com) includes bits and pieces from recent interviews I did with Poundstone and Cavett, both of whom are very easy to talk to.  I've done a lot of interviews with Cavett over the years and you can seen my resulting stories on this blog.
Paula Poundstone
Great American Comedy Festival Presents Lineup of Up-and-Comers with Legends Paula Poundstone, Dick Cavett, Jimmie "JJ" Walker
©by Leo Adam Biga
Soon to appear in The Reader (www.thereader.com)
One-liners and nonsequiturs will fly at the June 13-17 Viareo Great American Comedy Festival in Norfolk, Neb., where the late comic great Johnny Carson grew up.
This annual celebration of the funny side is equal parts competition, workshop and roast.
Its home base is the Johnny Carson Theatre at Norfolk Senior High, where the legendary Tonight Show host graduated. The event welcomes professional stand-ups from around the nation vying for cash prizes. Paula Poundstone is the headliner. Jimmie "JJ" Walker is the "legend" recipient. Past legend honoree Dick Cavett hosts a comedy magic show.
New this year is a June 14-15 Omaha showcase at the Holland Performing Arts Center featuring the fest's standup contestants in 7:30 p.m. shows.
Poundstone and Cavett, long ago paid their comedy dues. They represent different generations in the craft but well identify with the vagaries of starting out.
She broke in during "the comedy renaissance" that saw clubs sprout in her native Boston and everywhere in the late 1970s-early 1980s. Open mic nights became her proving ground.
"They were just coming into being. I just lucked out in terms of time and place," she says. "They had shows with guys who had no experience and they were awful but because there was no one else around nobody knew they were awful, and I got in on the awful train – when you could suck and it didn't really matter. Now I think it's a lot harder to get stage time."
She was only 19 when she took the first of two cross-country Greyhound bus trips  on an Ameripass, stopping to perform at open mics in places like Denver, living out of a backpack and catching zs on the road between gigs.
"Odd but genius. It was pretty bold. I mean, I look back on it now and think, Whoa, boy, that could have gone bad. It was my nineteeness that saved me. You think you're invincible…That helped a lot."
She knew she belonged as a stand-up when she got to the west coast.
"I kept getting day jobs of necessity for a while. At one point on my second Greyhound bus trip I ended up in San Francisco. It was such a great place to be. It was perfect for my age and my personality and for the type of stand-up comic I am.
The audiences were willing to allow the comic to experiment in a way I found nowhere else in the country.
"It was there I gave up my day job."
The Other Comedy Club near the Haight Ashbury District became her favorite venue.
"A bizarrely unassuming place. I found the best audiences there. Also, the people that ran the place liked me and gave me opportunities. One of the best things I ever did was host the weekly open mic night. Your job is to introduce people but also to kind of keep the crowd, so you've got to do a little bit in between. I would run out of material and I got to think on my feet and interact with the crowd and do all the stuff that's really the good stuff.
"I had some raggedy nights where it just didn't work or the crowd was horrible. I have better odds now."
She describes the high that is stand-up as "addictive," adding, "otherwise why would you?" (subject yourself to it).
Meeting fans after shows holds its own high, especially when this adoptive mother of three finds she's struck a chord with parents over one of her favorite topics – the impossibility of child-rearing. "When those moments occur it really makes me feel worthwhile," says Poundstone, whose concerts, HBO specials, books and recurring panelist role on Wait, Wait…Don't Tell Me keep her busy.
Not surprisingly, Cavett admires Poundstone, who guested on one of his shows. "She may be one of four-five guests in all the years I did those shows who sent a thank-you note. It was a lovely, nice, handwritten note and it gave me a softer spot for her even than I already had. I was on Wait, Wait…Don't Tell Me a couple weeks ago but I was sorry she wasn't there that day so I could thank her again."
Dick Cavett
Now he gets the chance to tell her in person. She may share her admiration for an impromptu bit he once did with Benny Goodman. Noticing the jazz great's fly was down and sensing a rare chance to both prevent embarrassment and score laughs, Cavett instructed Goodman "to do exactly as I do." As Cavett stood up with his back to the audience, Goodman did the same. The gestures that followed were unmistakable and funny, yet gracefully didn't reveal whose fly was undone.
"I can't imagine thinking of that," says Poundstone. "It's brilliant, just brilliant."
Unlike Poundstone, Cavett made his bones in the business writing for others. After graduating Yale he worked as a New York Times copy boy when he audaciously wrote a monologue on spec for Jack Paar and personally delivered it to the Tonight Show host at the RCA building. He lived the dream of seeing some of his jokes used that very night on air. He soon became a staff writer for Jack, then Johnny. On the side he did stand-up in clubs. He doesn't exactly miss it.
"Thank God I'm not doing that anymore. Some nights were awful, some were exhilarating and made you think this is what I've always wanted. When you would top a heckler you'd get a big thrill out of that."
Once he got his own ABC talk show he delivered a monologue every night.
"It's a horrible burden for anybody doing a talk show."
The closest he's come to stand-up in recent years is narrating the Broadway production of The Rocky Horror Picture Show.
"I treated it as a stand-up appearance, so I did stuff I had thought up that day or had worked the night before. I ad-libbed with the audience. I had a great time doing it. But those years at the Bitter End and the Village Gate and The Gaslight and Mr Kelly's and The Hungry Eye all helped bring that about."
His advice to aspiring comics is "get the best material you can, work as often as you can."
Having Carson in his corner helped him survive the stand-up gauntlet.
"I would go back to work the next day for Johnny and he would ask me how it went the night before and we would laugh particularly hard when it went badly. He would be very helpful with joke wording. He'd say, 'You've got a good premise there but you don't go far enough with it.' A lot of good advice."
Cavett's still touched by the affection Carson showed him and that he reciprocated.
They're forever linked by their small town Nebraska roots (Cavett was born in Gibbon and raised in Grand Island and Lincoln) and similar career trajectories. They both performed magic as youths.
"We met over magic in the Westminster Church in Lincoln. As kids in junior high three of us went to see the magician and radio personality Johnny Carson from Omaha."
That each went on to host his own network talk show still amazes Cavett. "Isn't that funny – two magicians from Nebraska?" He promises to perform "my genius" rope trick at the comedy fest. Cavett, who pens a Times column and occasional books, regularly gets back here, He hopes to get in some time in his beloved Sand Hills.
Keenly aware he'll be on Carson's home turf, at an event paying homage to its most famous native son, his rope trick will be one more link in their shared legacy.
For schedule and ticket info, call 402-370-8004 or visit www2.greatamericancomedyfestival.com. Omaha Showcase details are at http://www.omahaperformingarts.org.
Related articles
For years I only knew Ron Hull through the prism of television.  He was an affable, erudite executive and sometime host on the PBS affiliate in my state, Nebraska Educational Television.  I knew that he was a friend of Dick Cavett's and over the years I prevailed upon Hull more than once for his help in contacting Cavett for various projects I was working on.  But it wasn't until a couple years ago I finally met Hull, who proved as amiable and generous in person as he was by phone. I long wanted to profile him but had never quite gotten around to it.  Then a couple things happened:  In the course of interviewing Cavett, the former talk-show host mentioned some things about his longtime friend Hull that peaked my interest even more; and then I read a local newspaper story about Hull that hinted at some colorful origins I wanted to flesh out in more detail. That's exactly what I do in the following profile, which originally appeared in the New Horizons. By the way, this blog site also contains some of the articles I've written about Cavett and at least one of those pieces references Hull.
Ron Hull's Magical Mystery Journey Through Life, History and Public Television

©by Leo Adam Biga
Originally published in the New Horizons
Only recently has Nebraska Educational Television pioneer Ron Hull, 77, come to appreciate the remarkable arc of his life, one that's literally gone from bastard child of a bordello to chairing the board room.
"I went from that situation to this situation. It's incredible when you think about it," Hull said from his NET office in Lincoln.
His journey's taken him around the world, introduced him to legends, given him access to inner circles of power and allowed him to indulge his love for the arts, the humanities and history. Perhaps none of it would have happened if not for the kindly madam, Dora DuFran, whose house of ill repute he began life in.
He's come a long way from that dubious start in a Rapid City, S.D. den of inequity. He never knew his real parents. His adoptive parents, who got him as an infant, gave him a good home in town. His father was a mechanic and his mother, a former country school teacher, a realtor. His dad opened his own garage and used car lot. His folks made extra money buying old properties and renovating them for resell.
"There was never any doubt about how much they thought about me. I couldn't have had better parents," Hull said. "Coming out of the Depression my parents had nothing except each other and lots of integrity. But they really worked hard. They were very industrious people and they gave me every opportunity. I'm very lucky."
From such modest roots, he's forged a substantial public television career here and in the nation's capitol. The Nebraska Broadcasters Association Hall of Fame inductee helped build the statewide NET network, considered one of the best in the PBS chain, and once wielded major influence in Washington, D.C.
In the course of his work he's developed friendships with notables from the worlds of stage, screen, literature, media and politics. Talk show host Dick Cavett is a pal.
His much-traveled life has taken him from the Black Hills to Hollywood to New York City and back to the Midwest. Except when he worked back east as an executive with the Corporation for Public Broadcasting and with the Public Broadcasting System, Nebraska is where he's made his home since 1955. There have also been extended stays as a guest lecturer in international broadcasting in Taiwan and as a television advisor to the government of South Vietnam during the Vietnam War.
The Lincoln, Neb. resident is still very much a citizen of the world. He's as likely to be visiting favorite haunts in Manhattan or Los Angeles or off on some adventure in Asia, Europe or Africa as he is to be at home. He has friends all over the world.
After 52 years in public TV he's still in the game. He serves as a special advisor at NET, where keeps a hand in programming, archiving, fundraising and just about anything he cares to involve himself in. He also teaches international broadcasting at the University of Nebraska-Lincoln, where he's a professor emeritus.
History, though, remains a top priority for the man who helped initiate The American Experience, the acclaimed documentary series that remains a PBS staple. He pushed for the series while director of the CPB Program Fund, a $42 million annual kitty he controlled and doled out to producers from 1982 to 1988.
His D.C. stint taught him the vagaries of power and politics. Producers seeking funding for their projects schmoozed him. He had to separate what was real from what wasn't. "Every morning I'd get out of bed the first thing I'd say to myself was, 'It's the money they like.' That really kept me on a pretty even keel." The CPB board he reported to was comprised of Presidential appointees who displayed their partisan colors. As conservative Republicans exerted more influence, he left.
Back home he's nurtured NET's film production unit, whose Oregon Trail, Willa Cather, Standing Bear and Monkey Trial documentaries have aired nationally. He's the founder and director of the Nebraska Video Heritage Library, an archive of thousands of programs that touch on life in the state over the past half-century. Among these gems are interviews with Nebraska writers John G. Neihardt, Mari Sandoz and Wright Morris, actress Sandy Dennis and entertainer Dick Cavett as well as coverage of legislative sessions, political campaign debates, et cetera. Hull's enlisted Cavett's interviewing-vocal talents for many NET and UNL projects.
The history bug first bit when Hull produced the NET series, Your Nebraska History, which led to an association with Sandoz, whom he convinced to do several shows. He's headed the Sandoz Society. He's served on the board of the Willa Cather Pioneer Memorial in Red Cloud. Then there's his decades-long work with the Neihardt Center in Bancroft. He emcees the annual Neihardt Days. Neihardt was another key figure in the early life of NET, he said, as the poet's appearances lent credence to public TV as a prime cultural source. Hull also led the Lewis & Clark Bicentennial Commemoration committee for seven years.
Hull's made it his mission as a broadcaster to satisfy what he says is a basic human desire for people "to know who they are" and "where they come from." He often refers to something Cather noted. "She said, 'The history of every country begins in the heart of a man or a woman.'" These questions and concepts have taken on personal import for Hull ever since learning at age 15 that he's adopted.
"I discovered it by accident…I found a birth announcement in my grandmother's house. Of course she disavowed that. I'm sure she was so embarrassed. I have to hand it to all the relatives. Nobody ever talked. Nobody ever told me. Not my grandparents. Not my aunt who lived nearby. Nobody. They had to of known."
He didn't broach the subject with his folks right away.
"I didn't have the nerve to ask my parents," he said. "It was about a year later I went down to the courthouse to check the birth records because I knew I was born in Pennington County. I took my best friend. We said were on a school assignment and had to see our birth records.
"They looked up my friend's. 'Yep, here you are,' the clerk said. Then my turn came. 'You're not here.' I said, 'Well, I have to be. I know I was born in this county. If I was born in this county and I'm not listed here, why not?' The clerk said, 'Well, I'm sure this isn't your case, but illegitimate children aren't listed in the county of their birth, those records are at the state capitol in Pierre.'"
The disclosure, Hall said, was "a big clue." As those records were under seal, his search was stymied for a long time. Unable to keep silent anymore, he confronted his mother. She admitted the truth. "She told me as much as she could. She didn't know much," he said. "She had a friend, Mrs. Benjamin, who ran the social agency and she told her they'd like to adopt. She liked my mother" and an arrangement was reached to contact the Halls should a child come available.
From the time of these revelations Hull's life's been all about seeking answers. His search intensified over time. In 2002 he obtained a court order to unseal his birth records. The discovery of his true identity and the unusual circumstances that led to his adoption made his journey from townie to sophisticate all the more unlikely.
The brothel he entered the world in was owned and operated by one of the American West's best-known madams, Dora DuFran. "She's a colorful character. I've done a lot of research into her," he said. DuFran got her start in the sex trade in Deadwood, S.D., that infamous frontier outpost of wild and woolly goings on.
A late 19th century immigrant from England, DuFran settled in Nebraska before making her way north to Deadwood, a gold rush town she cleaned up in. She expanded to run stables of sporting girls at brothels in Sturgis, Rapid City and Belle Fourche. Like many a successful madam she cultivated strong allies in the form of her gambling magnate husband, Joseph DuFran, and local authorities, whose ranks no doubt included regular customers.
Deadwood
It was in Deadwood DuFran befriended Calamity Jane, a former scout under William F. Cody, aka Buffalo Bill, whose Wild West Show she performed in. Renowned for her horsemanship, shooting and rowdy ways, Calamity knew iconic gunman-turned-lawman Wild Bill Hickok. A young Calamity once worked for DuFran and when down- and-out near the end of her life DuFran took her in. Hull's link to the notorious DuFran and her historical cohorts is more than passing. Among other things she was a midwife and, yes, it turns out she delivered Hull. On his birth certificate the word physician is crossed out. Written over it is "midwife" and "Dora DuFran."
"And I only know this because my mother told me," Hull said, "but Dora DuFran carried me herself down to the Alex Johnson Hotel where the social office was and gave me to Mrs. Benjamin. Mrs. Benjamin called my mother up and said, 'Come and get him,' and that was me. So, anyway, I owe Dora DuFran a lot."
As a teen Hull worked as a bell hop summers at the Alex Johnson. He didn't know then his connection to it. "I always wondered what brought me to apply there, but I never figured it out," he said.
DuFran's Rapid City house also served as a popular speakeasy during Prohibition. Upon her death in 1934 the Black Hills Pioneer referred to her as "a noted social worker." Her grave in Mount Moriah Cemetery in Deadwood, which Hull's visited, is near Calamity's and Wild Bill's plots. DuFran's grave features four urns, each adorned with grinning imps in recognition of her four houses of pleasure. She authored a 1932 book entitled Low Down on Calamity Jane that contained her recollections of "the untamed woman of the wild, wild west."
What Hull's learned about DuFran, he likes.
"She was that proverbial madam," he said, referring to her reputed heart of gold. "The sheriff, the police — everybody loved her. She'd be down at the railroad station on Thanksgiving bringing hoboes and bums back to her place to feed them Thanksgiving dinner. She was a midwife, she was a lot of things. And I was born in Dora DuFran's house of prostitution in Rapid City. She had nine girls working for her at one time. It was a thriving business."
This "back story" of unwanted pregnancy, abandonment and adoption has given Hull an inkling as to why he's felt compelled to continually prove himself and why he's rushed off to faraway places in search of some larger meaning.
"I can tell you one thing, I'm very sympathetic to anybody that's adopted because if they're like me you eternally wonder why somebody didn't want you," he said. "You could couch it another way. You can intellectualize it. She couldn't take care of you, she couldn't afford you, look how lucky you are…You can do all that, but the bottom line is — why didn't they want me? And it hurts.
"It's just something every adopted kid has to deal with…On the positive side, it's a very powerful motivation to measure up. Am I going to be good enough? You always feel like you have to prove yourself. I decided I'd show 'em."
He feels strongly enough about giving lost children a home that he and his wife Naomi adopted their first child, Kevin. The couple added three children "the hard way." Their son Brandon and his wife Linda continued the family tradition of adopting by flying off to China to bring home a baby girl, Eliza.
Hull continues trying to piece together his own pedigree. He knows the name of his birth mother, Jeanne May Ramsey, but doesn't know if she worked as a prostitute at DuFran's house or if she went there for help as "a girl in trouble." He's learned the name of his biological father, Paul Vaughn. Again, he's unsure if he was a john or boyfriend or one night stand. He's found his given name at birth was Theodore Vaughn Ramsey. Once adopted, his parents named him Kenneth, which he was called for a year or so, before they changed his name to Ronald.
However, he's been unable to track down any more about his birth parents. "I have had no luck finding either parent," he said. "I've really searched." He just knows they weren't married, which explains why his birth certificate has a box checked 'No' under the heading 'Legitimate.' He said the law changed at some point to remove "the stigma" of illegitimacy on birth records.
The intrigue of his own roots reminds Hull of life's rich tapestry and how his work as a producer, director and programmer has tried to capture that richness.
He's found a niche for himself in television, where he's nurtured a lifelong love for the humanities, yet he fell into the field by happenstance. Still everything he did as a young man prepared him for his career.
Growing up in Rapid City his passion for the arts made him an odd duck. "I had certain proclivities for music," he said. "I took piano. I loved theater." He loved to read. His parents, meanwhile, "were not cultured people. They loved to dance, they loved to play cards. They had a lot of friends. They were very social. But I had the tickets to the concert series, to the Broadway theater league, they didn't. All those things, from the time I was in the 7th grade, they saw to it I had them. You just have to say I was cut out of a different piece of cloth, and they knew that."
He was delighted to move with his parents to North Hollywood, Calif. for his junior year of high school. "They always saw that as the end of the rainbow," he said. "While I was perfectly happy out there my parents weren't. It was just too hard for them to sever all the friendships, ties and everything. They realized they'd made a mistake." He moved back with his folks for his senior year in Rapid City. It wasn't long before he returned to Calif. — this time to study theater at the then-College of the Pacific. He gained valuable experience on stage in high school and college.
Hull once again went home, this time to please his strong Methodist parents by completing his theater studies at Dakota Wesleyan, a church-affiliated school in Mitchell, S.D. He and Naomi met there. Upon graduating Hull heeded the call many young people feel — to make it in the Big Apple. The military draft was hanging over his head and he, Naomi and friends opted to try their luck in New York.
"I just knew we had to get Manhattan under our belt. I knew an educated person had to have an appreciation for New York City — that's the Acropolis of our culture. We all got jobs. Our intent was to see every play on Broadway and if we really saved our money — the Starlight Roof at the Waldorf Astoria."
He also hoped to break into the New York theater world. "Yeah, that was always in the back of my head," he said. Then, just as he feared, he got drafted. He wound up at Fort Sill, Okla., assigned to Special Services. He worked as a recreation equipment clerk — "…the most boring job in the world," he recalled.
One day a sergeant came by and changed his life forever. A check of Hull's file showed his theater background, which was enough for the young private to be offered a new job producing a TV show on Fort Sill for the post's commander. Sensing a golden opportunity, Hull fibbed when he told the sergeant he knew something about TV when, in fact, "I didn't know anything."
Given only days to prepare a script, he went right to the base library to learn the basics. He spoke to a director at a local station to learn what cameras do. Before he knew it he was lining up members of the 89th Army Band to play music and signing up the wife of a major to sing in the studio. That just left interviews with soldiers coming back from or going off to Korea.
Producing-directing-writing-emceeing all came naturally to the then-22 year-old, which he chalks up to the fact that "I had a lot of experience in plays by then in summer theater." He did 95 weekly TV shows before his hitch was over, enough experience to convince him he wanted a career in television.
"I thought, This is pretty good for me because, you know, television combines any aspect of life you want. I mean, there's music, drama, culture, news, public affairs, documentary. It's the whole thing."
He used the GI Bill to study television at what's now known as Syracuse University's Newhouse School of Public Communications, where he earned a master's degree. He's since been invited back to speak as one of its distinguished alums. Naomi was with him at SU, working in the speech department. "That was a wonderful time in Syracuse. We loved it," he said.
Hull assumed he would go into commercial broadcasting but while at SU he heard about this newfangled educational television "where you might do something, like Pollyanna, to improve people's lives, and that really attracted me. Everybody said, 'Well, you don't want to go into that because you don't make any money.' They were certainly right about that," he said, smiling.
He hit the road in search of a job, traversing the Midwest and South on a Greyhound Bus. "California was my goal — that golden green place out there," he said. Except he didn't go there. Instead, he stopped in Denver, Amarillo, Oklahoma City, Memphis, Atlanta and Chicago, leaving his resume everywhere he went, getting interviews here and there. Mostly he applied at commercial stations. Then he heard about an opening at the fledgling educational station in Lincoln, Neb.
"By this time I'd been on the road for about two weeks," he said. "I was exhausted from the bus, from everything."
He interviewed with Jack McBride, the father of NET and the man Hull considers his best friend. The final interview was with the university's crusty old PR man, George Round. Hull, who had other offers, was noncommittal. Finally, Hull said, an impatient Round bluntly asked, Listen, do you want the job or not? Well, yeah, OK, Hull replied. "And I took the job," he said. "I didn't plan to stay here." But Hull fell in love with Nebraska and its people. He's remained loyal to his adopted state. He's always returned to live here, even after extended stays abroad and back East.
"I don't know if this place has claimed me but I certainly have claimed this place. It's just who I am, you know. It's where I established my family. It's the values of the Midwest I revere. I think the people out here know how to work really hard and are basically honest. You can trust them."
Among the first people he and Naomi met here were the parents of Dick Cavett. The Hulls, Cavetts and some other couples formed a social-cultural club called the CAs or Critics Anonymous, whose motto was, We criticize everything. A young Dick joined in on some of the activities. Hull and Cavett became close.
Upon accepting the state's 2000 Sower Award for Humanities, Hull articulated the symbiosis he feels with Nebraskans. "We're talking about relationships when we talk about the humanities," he said "To me, relationships are the essence of our lives, the relationships that we have with each other…how fortunate I am, how thankful I am to have the privilege of being a part of you…in this state."
In a real sense Hull feels he's a steward for the state's culture and history, not surprising when you realize he was there nearly from the start of what became NET. He arrived in October 1955. KUON had gone on the air only the previous November — the ninth public TV station to transmit. It was a humble launch.
"There's nothing like starting at the beginning," he said. "There were four of us. I was a producer-director, I wrote the continuity…You did everything. We were completely live. We had to be because we had no videotape, we had no network. We shared a studio with KOLN Channel 10. Our signal's radius was maybe 35 miles."
Live TV offered a visceral, ephemeral, enervating experience unlike any other.
"I really miss the live shows," he said. "It makes such a demand on the people in front of the camera and behind the camera that you get a level of energy going all around. Every nerve ending is alive. It's electrical. You can sense it, you can feel it. We used to say, 'Poof in the night.' You can't replicate those experiences."
On the down side, he said, "we made some terrible gaffes. You've got to be grateful there's nobody to play those back." A memorable one he recalled came when, "while introducing a travel film 'live,' our host, smiling into the camera, said, 'Today we visit Hawaii — those lovely islands of beautiful beaches and flat sandy women.'"

Hull said video-digital technology not only eliminates the possibility of most mistakes, it "serves the viewer in the long run" by affording repeats. But he said live TV "was a little more honest" than today's canned version.
He recalled an example of spontaneity that could never happen now.
"I was directing an interview with (Neb. Gov.) Frank Morrison, a big, lanky wonderful man. I'm sitting at the counsel (control booth) and the phone rang. 'Hello.' The voice at the other end said, 'Ron, this is Maxine.' 'Oh, yes, Mrs. Morrison.' 'Tell Frank to sit up!' 'Yes, Ma'am.' So I told the floor manager, 'Make a big sign saying, Frank, sit up! — Maxine. I can still him going, Ohhhh…rolling his eyes and sitting up. Well, that's live, interactive. It's a different level of communication."
Being responsive to people is a big part of public television.
"To me, one of the important things about public broadcasting is never to lose that local connection with local Nebraska people," Hull said. "They own the station. So you've got to be in communication with them at every level you can be by listening to what they say and providing the things you think are useful to them and their lives. And we've always run this place based upon that."
Legislative support for NET "has been wonderful," he said. "They've provided us state-of-the-art equipment — millions of dollars worth. They believe in it." Despite budget-staff cuts, NET boasts fine facilities, adequate resources and top talent.
Even as the Internet threatens TV's hold on mass communication, the medium still reaches huge audiences and affords the possibility of informed public commerce.
"We're trying and I think we're getting closer and closer to make public broadcasting the central meeting place, the town hall where the issues are debated, where people have a say. I don't detract from what commercial television does but we are the last vestige of local programming and documentaries."
Where commercial TV once considered news-public affairs a higher calling, distinct from entertainment, he said it's now part of the profit line along with situation comedies and reality shows. Networks and local stations don't produce documentaries the way "they used to," he said. "Those are expensive and nobody spends that money anymore. But you look at our schedule and we spend 600,000 bucks on Willa Cather: The Road is All documentary. That takes two years to produce but what you get is something that is worth people's time to watch."
Hull's belief in the public service potential of TV remains undiminished.
"Television affects how people think. It goes right into their heads," he said. "It is a terribly, terribly powerful instrument of persuasion that has the potential to be used for the good of the common man. I always identified with that from the beginning. The measure's always been — Is this going to enhance somebody's life?"
That doesn't mean skirting hard realities or controversial subjects, he said, "because you have to show the other side of things and people have to be able to make up their own mind about things. But basically I have believed from the beginning we have an opportunity to make people's lives better, to give people a perspective on the world and their place in it they can't get any other way."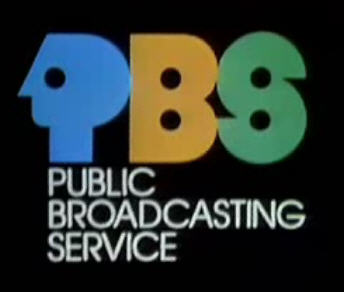 He points to NOVA, Frontline, The News Hours, American Experience, American Masters and Great Performances as TV at its best. "To me, those series are the most thought-provoking, serious programs available to the American public." Hull is proud, too, of public TV's noyed work in children's programming, led by Sesame Street, and how PBS has carried fare its commercial counterparts do not, such as American Playhouse, Meeting of the Minds, Steambath and Anyone for Tennyson?
New York producer Bill Perry had pitched his concept for Tennyson — mini-dramas bringing to life history's great poets and their poems — to no avail until he approached Hull. "I liked the idea," Hull said and the two put the series together at NET, enlisting such "brilliant actors" as Henry Fonda, Jack Lemmon, Claire Bloom, Irene Worth, Ruby Dee and Vincent Price. Hull became close friends with the show's "first-class director," the late Marshall Jamison. Hull, who calls the show "my favorite," said it may have had a small audience but it made a big impact.
"I've never ever believed in measuring our success by the number of people who watch," he said. "Rather you measure your success by what effect you had on people. It's really hard to measure, but I prefer to believe there are people out there who learned from these programs."
Similarly, he believes the programming he did in Vietnam made a difference. His experience trying "to win the hearts and minds" of its people gave him a new outlook on public service. Desiring an overseas adventure he parlayed state department contacts to get assigned a foreign service post as a TV advisor to South Vietnam. He was there in '66-67 and periodically the next few years to oversee construction and operation of stations in Saigon and outlying cities. Programming centered on public health and education — from potable water to immunizations.
The war raged around Saigon and casualties did not exclude those in the TV ranks.
"During the (1968) Tet Offensive all of our American engineers working at the Hue station were marched off and shot. I wasn't in-country at the time," he said.
He arrived in Vietnam a supporter of U.S. policy there but left convinced America "had made one of the major blunders in our country's history." He found distasteful the role that he and other Westerners played as outsiders looking in.
At the fancy Caravel Hotel in Saigon he and other noncombatants from the Free World bent their elbows at the rooftop Romeo and Juliet Bar. A frequent drinking companion was correspondent Peter Arnett. "We would look down at those streets to the Saigon River, the area beyond all controlled by the VC (Viet Cong). We would watch planes fly in and see the tracers any night of the week. The flares lit up the countryside. And we're sitting there — who the hell are we? — drinking our little wine…I'm not proud of that," he said. "But that's the position we were in.
"Everybody who was there has to deal with the fact they were part of that war — I don't care who you were or what your job was."
Hull returned to Vietnam in 1999, in part to see the fruits of his labors there. Before going he was advised by foreign service veterans not to expect too much in the way of visible, tangible progress from the project he'd led.
He went to the very station in Saigon, now Ho Chi Minh City, he'd officed in decades earlier. He met with the station manager, a reserved man in a military uniform. The man answered Hull's questions without any elaboration. Anxious to know more, Hull confided, "I was here teaching your people how to run this station in 1971-72. Where were you?" Hull said the manager "looked at me and said, 'I was in Tay Ninh Province in the People's Revolutionary Army. Mr. Hull, you and I were not on the same side.' And then I knew where he was coming from. I said, 'I knew what your people wanted. They wanted one Vietnam, one country. I am really happy you have your country.' With that, his defenses went down. He showed me everything."
What Hull saw impressed him. "My gosh, they had the news in French, Vietmanese, English. There was a ballet going on in one studio and the news being set up in another studio. The place was vibrant, alive and kicking, fabulous. I walked out of there with a happy heart. They've taken what we did and they've thrived."
Asia is one of his favorite regions of the world. He occasionally visits China, where he stays with friends. On his last trip there he traveled via the Trans-Mongolian Railway from China to Russia, where he continued his trek on the Trans-Siberian Railway into Moscow. "It's a fabulous trip. The cultures are fascinating," he said. He continued on to Copenhagen to visit more friends. "I love travel," he said.
An annual international broadcasting convention he attends takes him to exotic places. The next is set for Johannesburg, South Africa. He's anxious to go — ever curious, ever eager to seek out new experiences.
"One of the secrets to having a good career is having a good time," he said. "I always tell my kids, 'If you're not having a good time, you're doing something wrong.' It's how I've lived. That's the only way you stay healthy…"
Still, never far from his thoughts are nagging questions that may never find answers.
"I did find my niche in life, although I am forever this insecure, why-did-they-throw-me-away person who is still searching for Shangrila."
Related Articles
Categories:

Celebrity, Dick Cavett, Entertainment, Media, Pop culture, Ron Hull, Television, Writing
Dick Cavett, Dora DuFran, Entertainment, History, Mari Sandoz, Media, NET, PBS, Ron Hull, Television
Former TV talk show host Dick Cavett has been kind enough to grant me several interviews over the years, but we had always spoken by phone, that is until last summer, when we finally met face to face. This story is largely drawn from that encounter.  I have always liked Cavett for his wit and charm and genuine fondness for his native Nebraska.
The story appeared in The Reader (www.thereader.com) more or less as it is here.
Being Dick Cavett
©by Leo Adam Biga
Originally published in a 2009 issue of The Reader (www.thereader.com).  Access the story there at  Cover – TheReader.com | Omaha Weekly Reader.
While Johnny Carson's ghost didn't appear, visages of the Late Night King abounded in the lobby of the University of Nebraska-Lincoln's Temple Building.
Carson's spirit was invoked during an Aug. 1 morning interview there with fellow Nebraska entertainer, Dick Cavett. That night Cavett did a program in its Howell Theatre recalling his own talk show days. Prompted by friend Ron Hull and excerpts from Cavett television interviews with show biz icons, the program found the urbane one doing what he does best — sharing witty observations.
The Manhattanphile's appearance raised funds for the Nebraska Repertory Theatre housed in the Temple Building. The circa-1907 structure is purportedly haunted by a former dean. Who's to say Carson, a UNL grad who cut his early chops there, doesn't clatter around doing paranormal sketch comedy? His devotion to Nebraska was legendary. Only months before his 2005 passing he donated $5.4 million for renovations to the facility, whose primary academic program bears his name.
The salon-like lobby of the Johnny Carson School of Theatre & Film is filled with Carsonia. A wall displays framed magazines — Time, Life, Look — on whose covers the portrait of J.C., Carson, not Christ, graced. Reminders of his immense fame.
A kiosk features large prints of Carson hosting the Oscars and presiding over The Tonight Show, mugging it up with David Letterman. In one of these blow-ups Carson interviews Cavett, just a pair of Nebraska-boys-made-good-on-network-TV enjoying a moment of comedy nirvana together.
It's only apt Cavett should do a program at a place that meant so much to Carson. They were friends. Johnny, his senior by some years, made it big first. He hired Cavett as a writer. They remained close even when Cavett turned competitor, though posing no real threat. Cavett was arguably the better interviewer. Carson, the better comic.
They shared a deep affection for Nebraska. Carson starred in an NBC special filmed in his hometown of Norfolk. He donated generously to Norfolk causes. Cavett's road trips to the Sand Hills remain a favorite pastime. Though not an alum, he's lent his voice to UNL, and he's given his time and talent to other in-state institutions.
Looking dapper and fit, Panama hat titled jauntily, Tom Wolfe-style, the always erudite Cavett spoke with The Reader about Carson, his own talk show career, his work as a New York Times columnist/blogger, but mostly comedy. In two-plus hours he did dead-on impressions of Johnny, Fred Allen, Katharine Hepburn, Marlon Brando, Charles Laughton. His grave voice and withering satire, intact. He dropped more names and recounted more anecdotes than Rex Reed has had facelifts. Walking from the UNL campus to his hotel he recreated a W.C. Fields bit.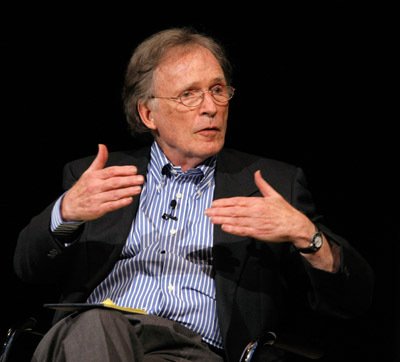 He's so ingrained as a talking head Cavett's comedy resume gets lost: writing for Jack Paar, Carson, Merv Griffin; doing standup at Greenwich Village clubs with Lenny Bruce; befriending Groucho Marx. He hosted more talk shows than Carson had wives. He's had more material published than any comic of his generation.
On the native smarts comedy requires, Cavett said, "comedy is complete intelligence." He said the best comics "may not be able to quote Proust (you can bet the Yale-educated Cavett can), but there's an order of genius there that sets them apart. There aren't very many stupid, inept, dumb comics. There are ones that aren't very talented and there are the greatly talented, but the comic gift is a real rare order. It doesn't qualify you to do anything else but that."
Good material and talent go a long way, but he concedes intangibles like charisma count, too. He said, "Thousands of comics have wondered why Bob Hope was better than they are. What's he got? I've got gags, too."
For Cavett, "Lack of any humor is the most mysterious human trait. You wonder what life must be like." He appreciates the arrogance/courage required to take a bare stage alone with the expectation of making people laugh.
"Oh, the presumption. It's not so bad if the house isn't bare but that has happened to me too at a club called the Upstairs at the Duplex in the Village, where many of us so to speak worked for free on Grove Street. A great motherly woman named Jan Wallman ran this upstairs-one-flight little club with about seven tables. Joan Rivers worked there. Rodney Dangerfield, Bob Klein, Linda Lavin. Woody (Allen) worked out some material there early on."
He knows, too, the agony of bombing and that moment when you realize, "I have walked into the brightest lit part of the room and presumed to entertain and make people laugh and I'm doing apparently the opposite." A comic in those straits is bound to ask, "What made me do this?" The key is not taking yourself too seriously.
"If you can get amused by it that will save you, and I finally got to that point at The Hungry Eye," he said. "I knew something was wrong because I'd played there for two weeks and been doing alright and then one night, nothing, zero. The same sound there would be if there was no one seated in the place. Line after line. It was just awful. You could see people at the nearest tables gaping up at you like carp in a pool, not comprehending, not laughing, not moving. And I finally just said, 'Why don't you all just get the hell out of here?' It gave me a wonderful feeling.
"Two, what Lenny Bruce used to call diesel dikes sitting in the front row with their boots up on the stage, one of whose boots I kicked off the stage, taking my life in my hands, got up to leave. And as they got to the door I said, 'There are no refunds,' and one of them said, 'We'll take a chance.' And she got a laugh. So they (the audience) were capable of laughing."
He finished his set sans applause, the only noise the patter of his patent leathers retreating. Inexplicably, he said, "the next show went fine. Same stuff." For Cavett it's proof "there is such a thing as a bad audience or a bad something — a gestalt, that makes a room full of unfunnyness, and I don't think it's you. It might be something in you. Whatever it is, you're unaware of its source, not its presence."
Anxiety is the performer's companion. It heightens senses. It gets a manic edge on.
"Whether you want it, you're going to get some," he said. "I can go into a club and perform without any nerves of any kind now. But if it isn't there you want a little something, and there are ways you can get it. Like be a little late. Or I found with low grade depression, before diagnosed, not knowing what it was, I would do things like go back and rebrush my hair or put another shirt on. 'This is dangerous, they're going to be mad,' I'd think. 'But that's alright somehow.' I didn't realize the somehow meant it's giving me adrenalin that lifted the depressed seratonin level. It raises you a little bit above the level of a normal person standing talking to other normal people. It's a recent realization. I've never told that before."
Dick Cavett and Johnny Carson on "The Tonight Show" in an undated photo. (Courtesy of NBC)
Cavett was always struck by how Carson, the consummate showman, was so uptight outside that arena. "I've said it before, but he was maybe the most socially uncomfortable man I've ever known. At such odds with his skills. There are actors who can play geniuses that aren't very smart seemingly when you talk to them, but whatever it is is in there and it comes out when they work. I have a sad feeling Johnny was happiest when on stage, out in front of an audience. I don't know that it's so sad. Most people are sad a lot of the time, but some don't ever get the thrill of having an ovation every time they appear."
"It's funny for me to think there are people on this earth who have never stood in front of an audience or been in a play or gotten a laugh," he said.
People who say they nearly die of nerves speaking in public reminds him he once did, too. "I had the added problem of every time I spoke everybody turned and looked at me because of my voice. It was always low. If I heard one more time 'the little fellow with the big voice' I thought I'd kick someone in the crotch."
He said performers most at home on stage dread "having to go back to life. For many of them that means the gin bottle on the dresser in a hotel in Detroit. On stage, god-like. Off-stage, miserable."
In Cavett's eyes, Carson was a master craftsman.
"He could do no wrong on stage. I mean in monologue. He perfected that to the point where failure succeeded. If a joke died he made it funnier by doing what's known in the trade as bomb takes — stepping backwards a foot, loosening his tie…'" Not that Carson didn't stumble. "He had awkward moments while he was out there. Many of them in the beginning. My God, the talk in the business was this guy isn't making it, he's not going to last. It's hard to think of that now. Merv Griffin began in the daytime the same day as Johnny on The Tonight Show. Merv got all the good reviews. He was the guy they said should have Tonight, and Merv really died when he didn't get it."
When the mercurial Paar walked off Tonight in '62 NBC scrambled for a replacement. Griffin "was actually seemingly in line" but the network anointed Carson, then best known as a game show host. In what proved a shrewd move Carson didn't start right away. Instead, guest hosts filled in during what Cavett refers to as "the summer stock period between Paar and Johnny. People don't remember that. Everybody and his dog who thought he could host a talk show came out and most of them found out they couldn't." Donald O'Connor, Dick Van Dyke, Jackie Leonard, Bob Cummings, Eva Gabor, Groucho. Some were serviceable, others a disaster.
Carson debuted months later to great anticipation and pressure. "At the beginning he was really uncomfortable, drinking a bit I think to ease the pain, and as one of my writer friends said, 'with a wife on the ledge.' It was a very, very hard time in his life to have all this happen" said Cavett, "and then he just developed and all this charm came out."
Off-air is where Carson's real problems lay. "Many a time I rescued him in the hall from tourists who accidentally cornered him on his way back to the dressing room after the show. They'd made the wrong turn to the elevators and decided to chat up Johnny, and he was just in agony." The same scene played out at cocktail parties, where Carson hated the banter. It's one of the ways the two were different. Said Cavett, "I don't seek it but I don't mind it. He couldn't do it and he knew he couldn't do it and it pained him."
That vulnerability endeared Carson to Cavett. "I liked him so much. We had such a good thing going, Johnny and I. It dawned on me gradually how much he liked me. I mean, it was fine working for him and we got along well, and when I was doing an act at night he'd ask me how it went, and we'd laugh if a joke bombed. He'd say, 'Why don't you change it to this?' He'd give me a better wording for it. I feel guilty for not seeing him the last 8 or 10 years of his life, though we spent evenings together. The staff couldn't believe I ate at his house. 'You were in the house?' On the phone he was, 'Richard' — he always called me Richard, sort of nice  – 'you want to go to the Magic Castle?' I'd say, 'Who is this?' 'Johnny.' And I would think somebody imitating him, even though I'd been around him a million times."
Something Brando once told Cavett — "Because of Nebraska I feel a foolish kinship with you" — applied to Cavett and Carson.
Cavett realized a dream of hosting his own show in '68 (ABC). In '69 he went from prime time to late night. A writer supplied a favorite line: "'Hi, I'm Dick Cavett, I have my own television show, and so all the girls that wouldn't go out with me in high school — neyeah, neyeah, neyeah, neyeah, neyeah.' It got one of the biggest laughs. Johnny liked it."
Getting more than the usual canned ham from guests was a Cavett gift. Solid research helped.
"I often did too much. I'd worry, 'Oh, God, I'm not going to get to the first, let alone the 12 things I wrote down. Or. 'I've lost the thread again.' Only to find often the best shows I did had nothing I'd prepared in it. The best advice I ever got, which Jack Paar gave me, was, 'Kid, don't ever do an interview, make conversation.' That's what Jack did." A quick wit helps.
At its best TV Talk is a free-flowing seduction. For viewers it's like peeking in on a private conversation. "Very much so," he said. "You'd think that can't be possible because there are lights and bystanders and an audience, and it's being recorded, and yet I remember often a feeling of breakthrough, almost like clouds clearing. 'We're really talking here. I can say anything I want .'"
With superstar celebs like Hepburn, Bette Davis, Robert Mitchum, Orson Welles and his "favorite," Groucho, Cavett revealed his fandom but grounded it with keen instincts and insights. "That did help. I could see on their faces sometimes, Oh, you knew that about me? I guess I have to confess to a knack of some sort that many people commented about: 'How did you get me to say those things?'"
He said viewing the boxed-set DVDs of his conversations with Hollywood Greats and Rock Greats reveals "there was a time when nobody plugged anything" on TV. Then everyone became a pimp. "When first it happened it was rare. Then it was joked about," he said, "and then it got so it was universal — that's the reason you go on."
Today's new social media landscape has him "a bit baffled and bewildered."
"I have wondered at times what all has changed, what's so different. It did occur to me the other day looking at the Hollywood Greats DVD — who would be the 15 counterparts today of these people. I might be able to think of three. And that's not just every generation thinks everything is better in the past than it is now. I know one thing you could start with is the single act that propelled me here — the  fact I was able to enter the RCA Building via the 6th Ave. escalators, which were unguarded, and walk up knowing where Paar's office was, and go to it."
He not only found Paar but handed him jokes the star used that night on air, netting Cavett a staff writing job. "No career will start that way today," he said. Then again, some creatives are being discovered via Facebook and YouTube.
In terms of the talk genre, he said, "it doesn't mean as much to get a big name guest anymore. They're cheap currency now," whereas getting Hepburn and Brando "was unthinkable." He's dismayed by "how much crap" is on virtually every channel." He disdains "wretched reality shows" and wonders "what it's done to the mind or the image people have of themselves that allows them to think they're still private in ways they're not anymore."
Comedy Central is a mixed bag in his opinion. "I like very little of the standup. I don't see much good stuff. They all are interchangeable to me. They all hold the mike the same and they all say motherfucker the same. You just feel like I may have seen them before or I may not have. And I don't believe in the old farts of comedy saying 'we didn't need to resort to filthy language' and 'they don't even dress well.' That's boring, too."
Cavett's done "a kind of AARP comedy tour" with Bill Dana, Mort Sahl, Shelley Berman and Dick Gregory. "It was pretty good." But he's about more than comedy nostalgia. He enjoys contemporary topical comics Jon Stewart, Stephen Colbert and Bill Maher, about whom he said, "he gives as good as he gets and gets as good as he gives." He's fine not having a TV forum anymore: "I've lived without it and I got what I wanted mostly I guess in so many ways." Besides, who needs it when you're a featured Times' blogger?
"Yeah, I like that, although it can be penal servitude to meet a deadline."
His commentaries range from reminiscences to takes on current events/figures. His writing's smart, acerbic, whimsical, anecdotal. He enjoys the feedback his work elicits. "My God, they're falling in love with Richard Burton," he said of reader/viewer reactions to a ditty on the Mad Welshman's charms. He covers Cheever-Updike to Sarah Palin. "My Palin piece broke the New York Times' records for distributions, responses, forwarding. The two from that column most quoted about her: 'She seems to have no first language' and 'I felt sorry for John McCain because he aimed low and missed.' Many, many people extracted those two."
He said Times Books wants to do a book of the columns.
When his handler came to say our allotted 90 minutes were up, he quipped, "Oh, God, it went by as if it were only 85." And then, "I've got a show tonight but I said everything. Biga has had my best." Before leaving he asked his picture be taken beside the Cavett-Carson repro. Two Kings of Comedy together again.
Related Articles